Warnings by the Romanian Central Bank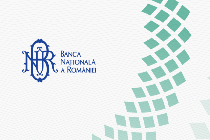 Global uncertainties and delays in the reforms on which European money are conditioned, are among the systemic risks identified by the National Bank of Romania.
Uncertainties at global level in the context of the energy crisis and the war in Ukraine are a serious systemic risk which continues to increase. This is on top of the list of essential risks, drawn up by the Romanian Central Bank (BNR), said Eugen Radulescu, a director with the Central Bank, at the presentation of the "Report on financial stability – December 2022". Another risk that cannot be ruled out is deterioration of internal macroeconomic balances, including as a result of the regional and international geopolitical evolutions. Of lower intensity, delayed reforms and European funds absorption, in particular under the National Recovery and Resilience Plan (NRRP), is also a big risk, according to the Central Bank. Eugen Radulescu, the director of the Financial Stability Department within BNR, explained: "We are among the countries benefitting billions of euros that have already been attracted under the National Recovery and Resilience Plan.
Some of this amount has already been paid, which means that the money has already been sent to Romania's accounts and has been used by the Government for the domains it has been earmarked for. We are quite far, however, from meeting all the required criteria. The Central Bank is only an actor on the sidelines, which observes that there is the risk of not meeting the criteria under the National Recovery and Resilience Plan".
According to an analysis by a working group for energy security, a 2-year delay in carrying out the investment in the field of green energy, under the Recovery and Resilience Plan, would reduce the efficiency of the entire project by more than one third. BNR says that the danger of this happening is real, given Romania's experience so far as regards drawing and using the European resources on time. According to BNR, there is also the risk of not repaying the loans taken out by the non-governmental sector.
As regards the population, BNR says they maintain a robust capacity to pay their debts. Nevertheless, the Bank urges Romanians to be prudent as regards mortgage loans, so as not to find themselves in the situation of not being able to pay the interest rates, given the high inflation. Eugen Radulescu: "The situation is complicated. We have a quite high inflation rate, not the highest in Europe but a two-figure rate. We will probably not be able to decrease it below 10% before the end of the year. A house is an expensive thing. There are currently analysts who invite people to take a close look at their revenues and make sure the interest rate is never higher than half of these revenues, or risk not being able to pay it."
According to BNR, the best solution is direct negotiation with the banks, to find acceptable solutions. (EE)
www.rri.ro
Publicat: 2023-01-20 13:11:00
Vizualizari: 315
Tipareste