Debates on Schengen in the EP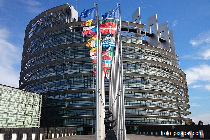 Romania has unsuccessfully been trying for 11 years to join the Schengen travel movement space. Last week Austria and the Netherlands voted against Romania's and Bulgaria's Schengen accession.
Romania and Bulgaria are ready to be accepted in the Free Travel Area, the EU has the legal obligation to ensure this, and the two countries legitimately expect to join, said Tuesday the European Home Affairs Commissioner Ylva Johansson in the plenary session of the European Parliament, in Strasbourg, where a debate took place on this topic. The European Commission believes that the authorities from Bucharest and Sofia have met all the accession criteria and have been waiting for this moment for over a decade. Ylva Johansson has emphasized that the two states are fulfilling a huge task and have received more than a hundred thousand Ukrainians who took refuge because of the war.
The European Commissioner emphasized that the Schengen Area also needs Romania and Bulgaria, to face the challenges regarding migration and security. 'We have to fight organized crime, we have to support the cross-border cooperation of the police forces, and the accession of the two countries would facilitate the exchange of information between the border guards and the police' Ylva Johansson also said.
The European official has promised that her main priority remains the accession of Romania and Bulgaria to the Schengen area, stating that she is determined to achieve this next year. During the debate in the European Parliament, Romanian MEPs joined hands in condemning Austria's veto and in asking for solutions to unblock Romania's accession to Schengen, including discussing the problem in the European Council or referring it to the EU Court of Justice.
Last week, within the Council for Justice and Home Affairs (JHA), a unanimous decision failed to be adopted in relation to the accession to the Schengen area of the two countries that became EU member countries in 2007, after Austria and the Netherlands opposed.
The Austrian chancellor, Karl Nehammer, motivated this position by mentioning the illegal migrants who arrived in his country, many of whom, according to him, supposedly have come through Romania and Bulgaria.
In turn, the Netherlands says that it supports Romania's accession, but not together with Bulgaria. At the same time, Croatia, a member of the EU since 2013, has received the green light to join Schengen from January 1, 2023. The Romanian president, Klaus Iohannis, said that this negative vote was undeserved and incomprehensible. In his opinion, steps must be taken through all diplomatic channels to achieve the goal of joining the free travel area.
On Thursday, at the European Council meeting, he intends to put this extremely important topic for Romania on the agenda, although a new vote can only be cast in the future JHA Council in March 2023. President Iohannis has also said that he is going to present two-three actions that he intends to initiate, so that Romania could make progress towards joining the Schengen Area. (LS)
www.rri.ro
Publicat: 2022-12-14 14:00:00
Vizualizari: 638
Tipareste